Pizza and pasta perfection since 1986.
Get your favourite Pizzeria Villaggio dish delivered straight to your door or ready for collection. Order your takeaway online today.
We are delighted to announce that Padrig Jones is now working with us as a Creative Chef Consultant.
Padrig brings a wealth of experience and will be working with our existing kitchen staff to build on our passion for creating simple dishes using fresh locally sourced ingredients, cooked in the authentic Italian way. Padrig attended catering college in Cardiff, working in his spare time for David Evans at Spangheros in Westgate Street. "Looking back, it was a kitchen full of talented chefs who are now holding their own in restaurants all around the world." Padrig had designs on working in a French restaurant and started work at Le Cassoulet in Cardiff – which at the time was famous for its casserole from southwest France made with bean, sausage, pork, and duck confit. Receiving a Marco Pierre White cookbook as an 18th birthday present, his passion for cooking further developed. He said: "The food Marco was cooking was above and beyond anything else at the time and I really wanted to work with him." So, at the age of 18, Padrig went to work in the Hilton in Park Lane in London as a first commis chef. "I loved it", Padrig said. On his days off Padrig would work unpaid in other restaurants including Marco Pierre White's Harveys in Wandsworth. He was then offered a job at Marco's new restaurant called The Canteen in Chelsea – also co-owned by actor Michael Caine, where he worked under Stephen Terry – now at The Hardwick in Abergavenny. "I spent 2 years at The Canteen. It had one Michelin star serving 500 covers a day. A Michelin star requires absolute consistency from a restaurant, nothing is good enough. Working there really enabled me to push myself."
In 1997 Padrig decided to come home to Cardiff and set up a new restaurant called Le Gallois as head chef, with sister Elen and her husband Francis Dupuy, Le Gallois started life as a family bistro and over a ten year period, it set the standard for fine dining in Cardiff. Padrig also spent 5 years as Innovation NPD and Development Chef for various companies. Padrig and our owner Marc are life-long friends with his parents founding customers of ours back in 1986. This will be the second time Padrig has been with us, as whilst he was at sixth form at Glantaf school he had his very first job in catering with our founder Umberto, working as a waiter then moving into the kitchen. "As a child, we used to go on holiday to Italy and France and I've always wanted to cook, I asked Umberto if I could work in the kitchen and the rest is history. If it wasn't for Umberto I may not have had my career as a chef – he gave me my first chance." Commenting on the arrival of our new chef consultant, owner Marc Palladino said "I have known Paj for 30 years, he is the most instinctive chef I have ever worked alongside, with a fantastic palette. Even though he's Welsh, I think there is some Italian blood in him somewhere!"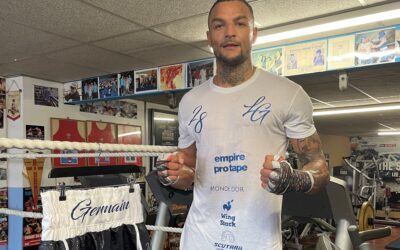 facebooktwitterinstagramPizza and pasta perfection since 1986.Get your favourite Pizzeria Villaggio dish delivered straight to your door or ready for collection. Order your takeaway online today.We are proud to sponsor Professional Welterweight Welsh boxer Lloyd...
Reserve your table today, simply select a date & time below: