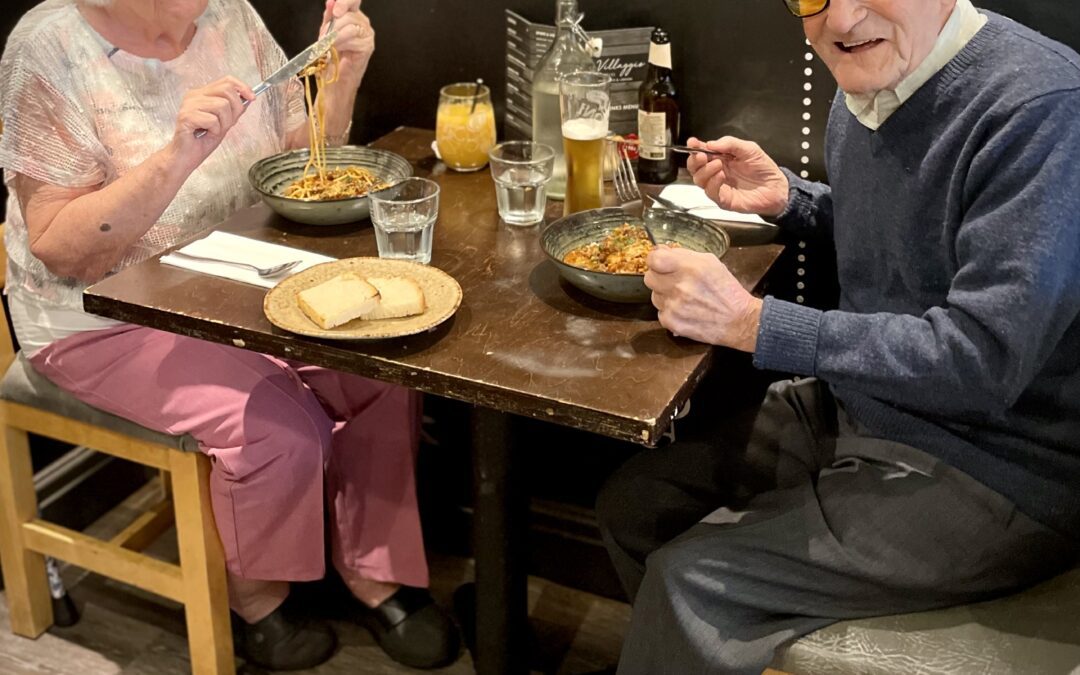 Today we were joined by Whitchurch residents Jean and Norman Quick, you may have seen them on Wales Online recently as they renewed their wedding vows after 28 years of happy marriage together. Both secretly had the idea to plan the vow renewal separately as a surprise for one another, it was when Jean's daughter Philippa discovered they both had the same plan that she made them aware. The event took place on Saturday, October 7 at St David's Church, Miskin next door to the house where Norman used to live, with a small reception at Miskin Cricket Club.
Norman and Jean first met at the Kennard, a dance hall in Richmond road, Cardiff at the tender age of 17. They fell in love but at the time it wasn't meant to be, and they lost touch. Then 48 years later they each attended an over 60s singles event when Norman unknowingly picked Jean to dance. When Jean told him her name, Norman's feelings all came flooding back as he realised he was holding his first love who he'd thought about for decades. Aged 65 at the time, they soon started dating, fell head over heels for each other, and decided to marry.
Norman has kept an active life which started early when he joined Cardiff Amateurs Boxing Club aged 7, boxing for 10 years. He then moved onto rugby aged 17 where he played as scrum-half for Longcross RFC for another 12 years. He also has enjoyed a passion for Horse riding. A man of many talents, Norman worked as an actor in the 1990s starring in Pot noodle and Muller rice adverts amongst other advertising and filming projects.
Norman and Jean told us the secret of a happy marriage is to value companionship with one another, do as much as you can together, don't take life too seriously, and always try to remember to keep each other laughing. Both share a love of ballroom with the odd Jive thrown in for good measure, Jean is a big Strictly Come Dancing fan however, Norman thinks it's all a bit of a circus!
For their meals Norman chose lasagne and Jean opted for spaghetti bolognese with focaccia, both opted for gelato for dessert.
Thank you to our good friends Gareth and Val for arranging this special meal, we wish Jean and Norman many more years of happiness together.